6 Oktober, 2016
Cracked Red Velvet Cake Recipe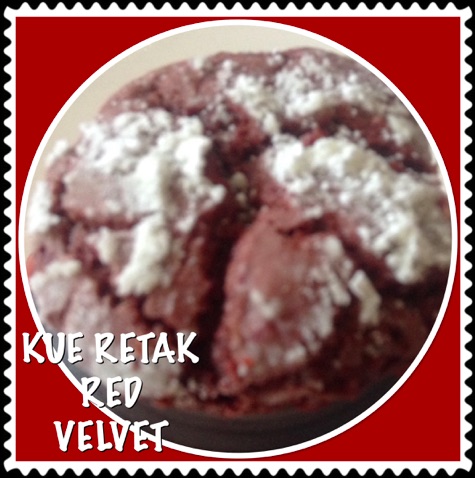 Posted in :
International Cake
on
by :
Mama Ayi
Ingredients Cracked Red Velvet Cake:
½ cup butter
1 cup granulated sugar
2 eggs
1¾ cups flour
3 tablespoons cocoa powder
2-3 tsp red dye, according the desired color
1 tsp vanilla powder
1 teaspoon baking powder
1 tsp cider vinegar

How to make Cracked Red Velvet Cake:
Mix butter and sugar with a mixer. Put eggs 1 per 1. Put the vanilla, baking powder, apple vinegar and red dye. Put the flour. Put the dough with cookie scoop in powdered sugar, then roll up. Put on a baking sheet. Roast in 350 F oven until its done, approximately 15 minutes. Allow to cool.