7 Oktober, 2016
Grilled Eggplant with Rendang Spices Recipe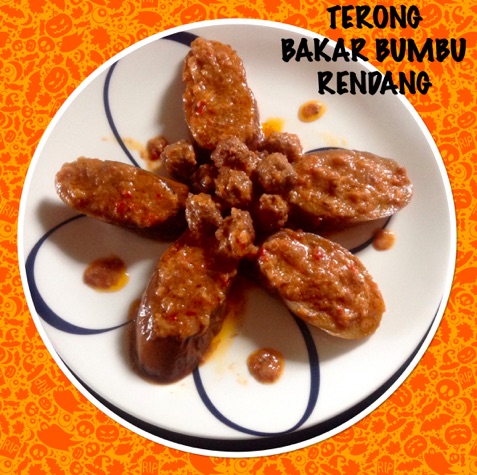 Posted in :
Indonesian Food
on
by :
Mama Ayi
Ingredients:
1 eggplant purple (sliced)
coconut milk

150 gr of ground beef
1 garlic clove, crushed
1 tablespoon cornstarch
¼ tsp salt
mix well all ingredients with minced meat, then form small balls
Seasoning:
turmeric leaf
pickeld kandis
6 shallots
2 garlic
3 pecan
2 bay leaves
4 lime leaves
3 red chili
red chili to taste
ginger
galanga
lemongrass

How to cook:
Puree and sautee the seasoning. After that put in the meatballs, bay leaves, galangal, ginger, lemongrass, tamarind kandis, turmeric leaves and lime leaves.
Grill the eggplant on teflon.
Once the meat is fried put in coconut milk. Then put in eggplant and salt. Then let it simmer until it is almost dry. Serve.