6 Oktober, 2016
Indonesian Fried Chilli Eggs Recipe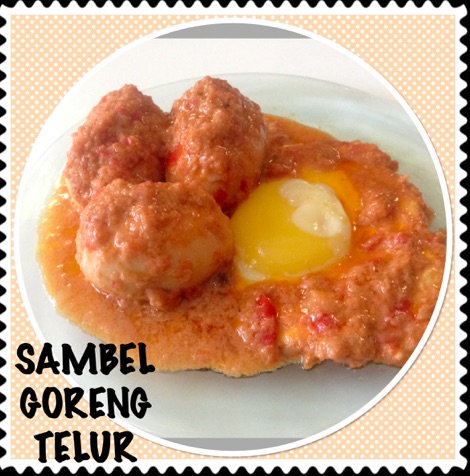 Posted in :
Indonesian Food
on
by :
Mama Ayi
Ingredients Fried Chilli Eggs:
4 boiled eggs
1 egg for fried egg, sunny side up
coconut milk

Seasoning for Fried Chilli Eggs:
½ onion
1 garlic
little coriander powder
½ tsp salt
2½ tbsp flour panir
1 tablespoon cornstarch
1 hazelnut
3 shallots
2 garlic
2 hazelnut
3 bay leaves
ground coriander
salt
lemongrass
ginger
Laos

How to make Fried Chilli Eggs:
Boil eggs,peel and then fry briefly. Puree the spices and stir. Put in coconut milk. After it boils, put the eggs, milk and reduce the sauce. Then put fried eggs (sunny side up) in this milk. Serve.