7 Oktober, 2016
Soybean Sprouts with Indonesian Sweet Soy Sauce Recipe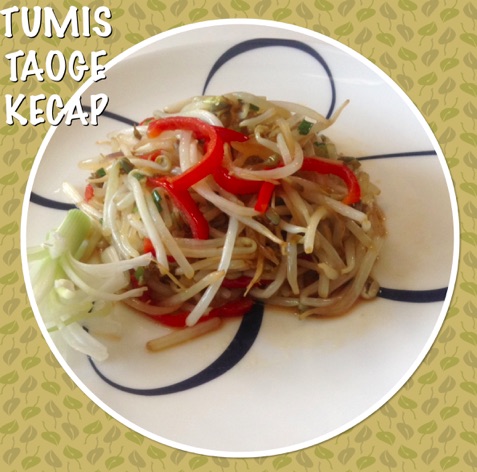 Posted in :
Indonesian Food
on
by :
Mama Ayi
Ingredients Soybean Sprouts with Indonesian Sweet Soy Sauce:
1 small pack of bean sprouts
1 green onion, thinly sliced
1 tablespoon soy sauce
3 shallots
2 garlic
2 lime leaves
1 bay leaf
1/3 red bell pepper, sliced
salt
Galangal

How to make this dish:
Thinly slice the onion and garlic and saute. Put lime leaves, bay leaves, galangal and pepper. Then put bean sprouts, a little salt, soy sauce and scallions. Serve.