7 Oktober, 2016
Indonesian Wrapped Fish with Asem Soup Recipe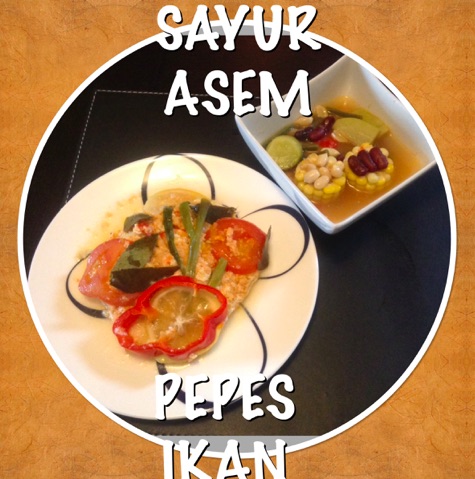 Posted in :
Indonesian Food
on
by :
Mama Ayi
Ingredients Wrapped Fish:
4 fish filet
coconut milk
1 egg, beaten
Seasoning Wrapped Fish:
4 shallots
2 garlic
3 pecan
a little ginger, crushed
little coriander powder
½ red pepper, crushed
salt
olive oil for frying (optional)

Condiments:
3 lime leaves
1 bay leaf
1 leek
thin slice ginger
thin slice of lemon yellow
2 tomatoes, thinly sliced
red pepper slice
How to make this recipe:
Puree all ingredients and stir-fry. Put coconut milk and beaten eggs and stir well. Put the fish let the flavors mingle. Put the condiments on top. Steam until cooked. Serve.